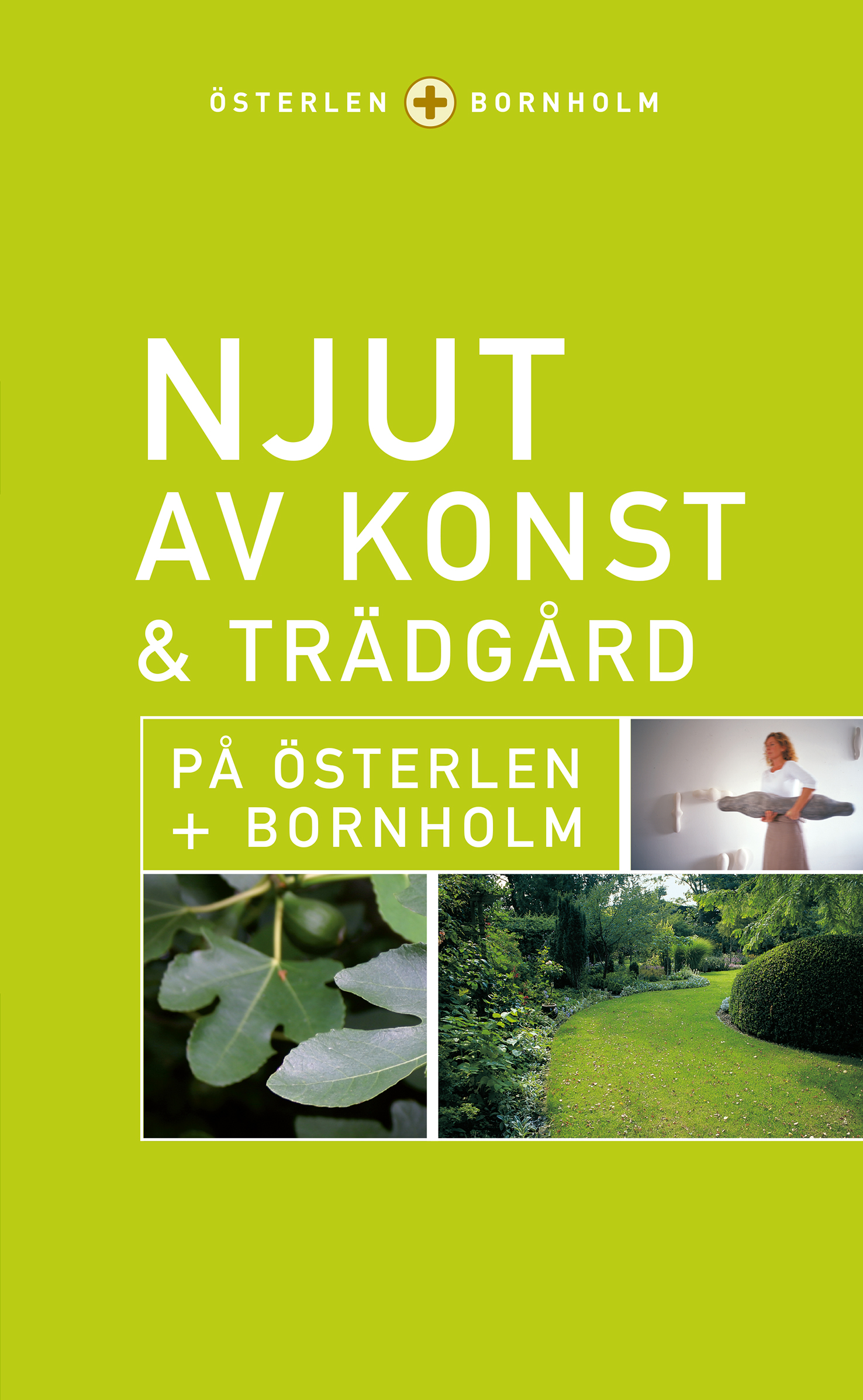 Prize-winning brochures
Arts & Gardens, Regional Gastronomy, Biking, Golf, History: »Österlen+Bornholm« presented in five colorful themes. The project promotes Österlen (a region in Sweden) and Bornholm (a Danish island) as a single destination, joined by the ferry line between Simrishamn and Allinge.
These printed pieces (12–14 pages each) won the prize for best tourism brochures from STJ (Tourism Journalists of Sweden), because they are, in their words, »well though-out, refreshing brochures. The series exudes creativity with straightforward text and well-chosen images in a balanced layout…«
A poster and paper bags were also a part of the project.