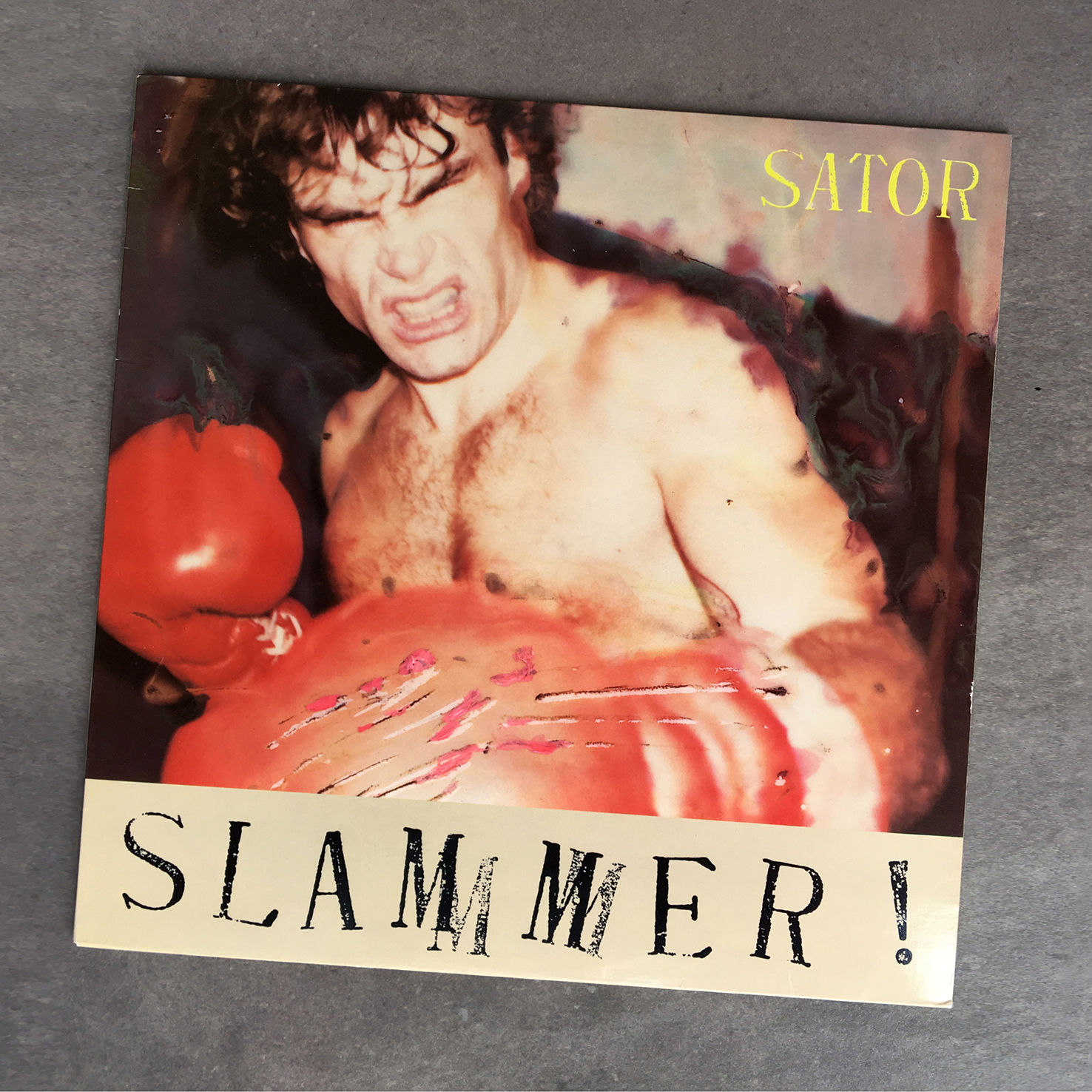 Slammer!
LP cover for Gothenburg rock band Sator. My first paying job ever, year 1988!
This stunning Polaroid was shot – and scratched while developing – by my then boyfriend Stig, at his boxing club. The guy on the picture was the shyest and friendliest person around. He sure looks furious here!
The typography was created from a cheap rubber printing set.