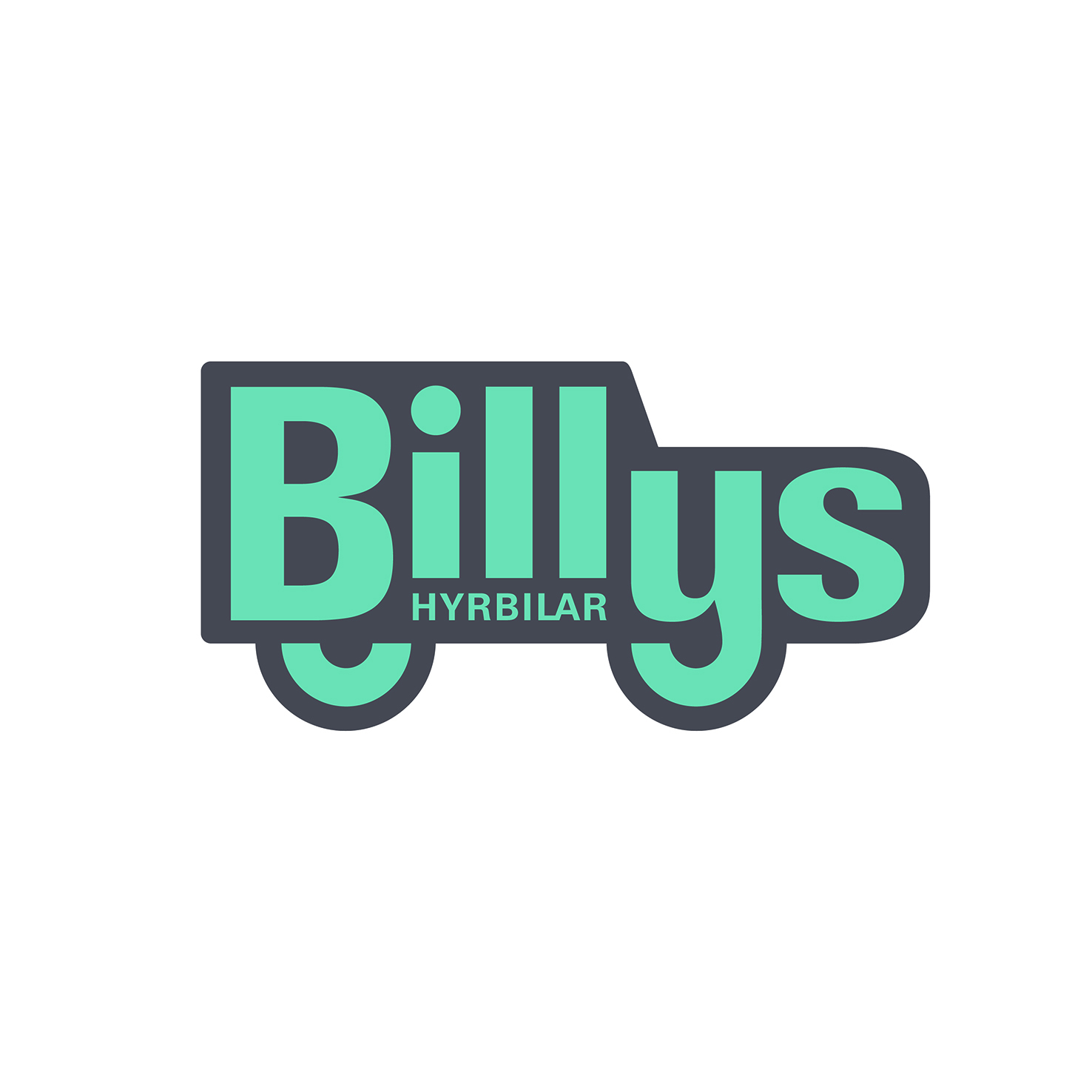 A brand new brand
»Billy's Rental Cars« as the name for this start-up, budget car rental company was my suggestion. Bil means car in Swedish, and phonetically, billy means affordable. I was commissioned to design pretty much everything: logo, graphic identity, website, signage, ads, key holders, posters, vehicle decals – and even suggestions for the stations' interior.
Three logo ideas were with time narrowed down to one. By simply adding a back wheel, the outline of the word Billys became a car! This is rare when drawing a logo, I can assure you.
The choice of color – a sparkling minty green – was a tactic to completely stand out and differ from all other companies in the car rental and gas station businesses.